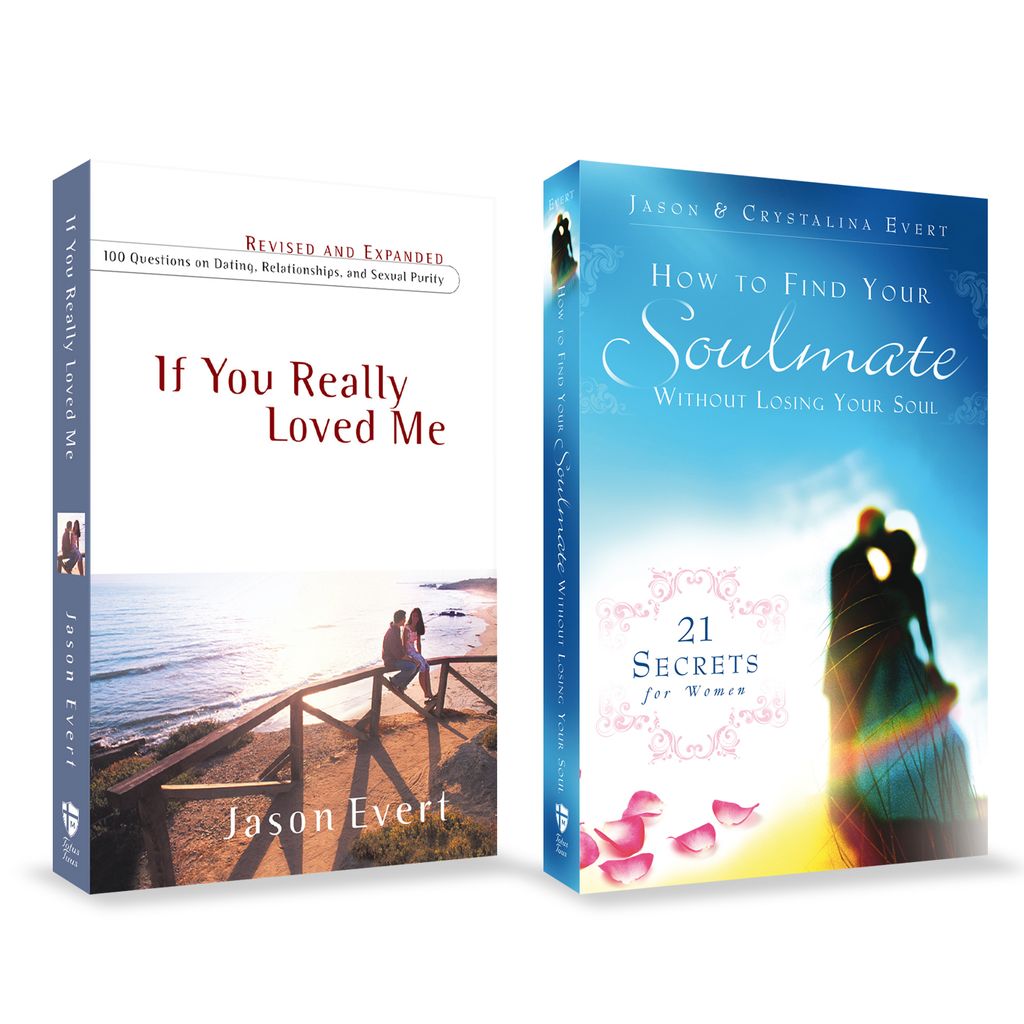 Lady Combo 4 : If You Really Loved Me & How to Find Your Soulmate Without Losing Your Soul
Special ! 2 Books for rm 49
Free shipping within Peninsula Msia.
For shipping to East Msia, please add rm 15 when make payment by bank transfer.
IF YOU REALLY LOVED ME
Teens and young adults need straight answers to tough questions about dating, relationships, and sexual purity. With more than 300 pages of answers that include well over 1000 references and studies, If You Really Loved Me offers a wealth of information in a language that resonates with today's teens.
This book is a collection of Jason's replies to the top 100 questions he receives from teens around the world. Questions include:
· How far is too far?
· How do I tell a guy "no" without hurting his feelings?
· How do you know when it's love?
· What's wrong with pornography?
· How do I forgive myself?
· …And 95 others.
If you're looking for a straightforward and convincing explanation of the difference between love and lust, this book is for you.
This new edition is revised and expanded with more than 80 pages of new material.
HOW TO FIND YOUR SOULMATE WITHOUT LOSING YOUR SOUL
While navigating through the dating scene, every woman begins to wonder:
How do I know when a guy really loves me?
Am I being too picky?
Do I even deserve love?
Is my relationship worth keeping?
Is love worth the risk?
Are any decent guys left?
Single women often feel left alone to find answers to their deep questions about love and intimacy. Some hang out and hook up, hoping for love. Others are afraid even to hope. At some point, every woman needs reassurance that she—and her standards—are not the problem. In How to Find Your Soulmate without Losing Your Soul, you'll discover twenty-one strategies to help you raise the bar, instead of sitting at it, waiting around for Mr. Wonderful.
Isn't it time that you discovered a love that helps you to become yourself?
Customer comments
| Author/Date | Rating | Comment |
| --- | --- | --- |