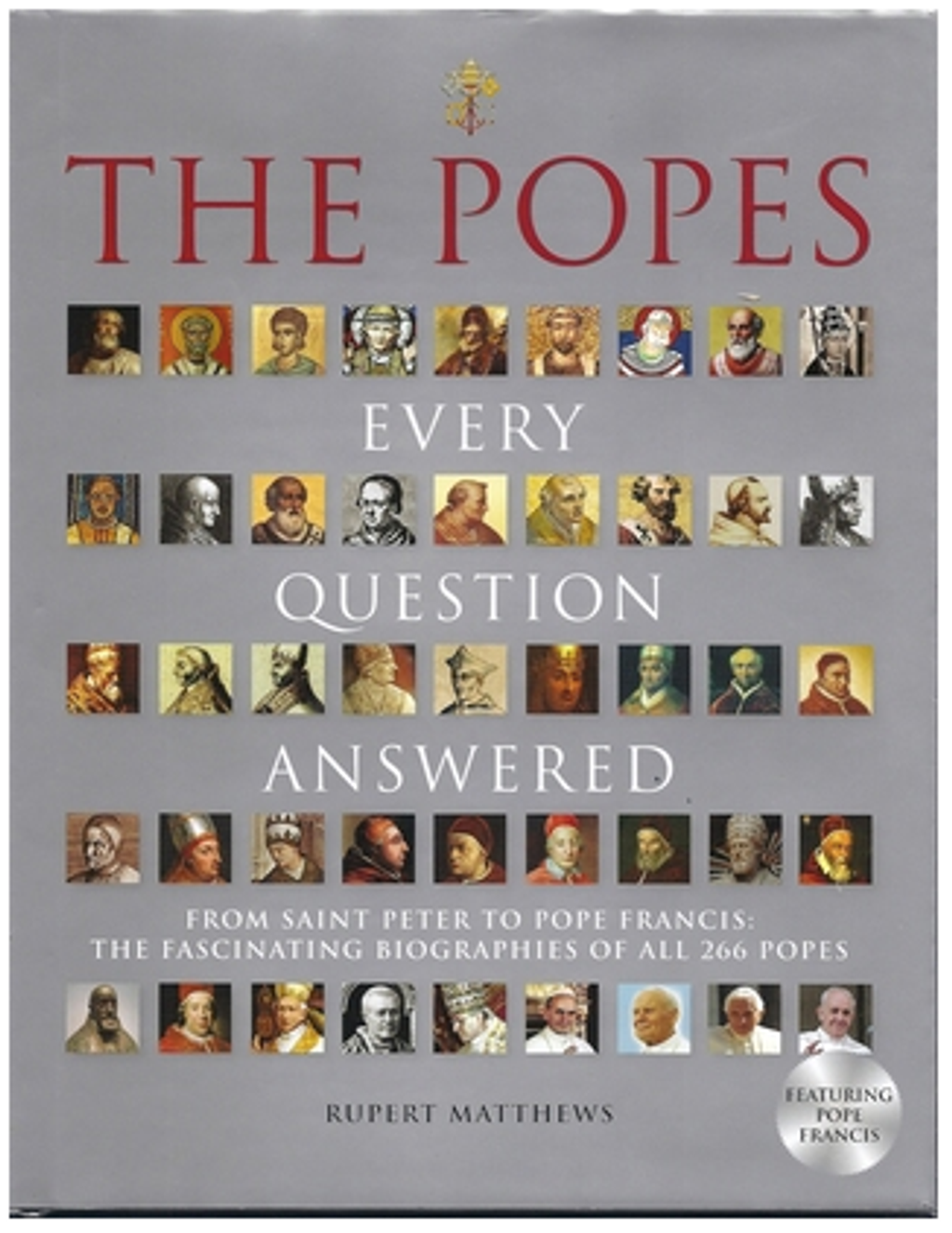 The Popes: Every Question Answered by Rupert Matthews
Featuring Pope Francis
From Saint Peter to Pop Francis: The Fascinating Biographies of all 266 Popes.

Why is the papacy based in Rome? What is the Apostolic Succession and who was the first pope to follow St. Peter? After St. Peter, who was the first pope to suffer martyrdom during the early persecution of Christians? Which pope hired a gang of gladiators to slaughter his opponents in the papal election, and which exhumed the body of a previous pope to put his corpse on trial for heresy? Which pope launched the First Crusade, and which pope led an army into battle? What is an antipope and who was Pope Joan? Which pope hired the Renaissance genius Michelangelo to paint the Sistine Chapel? find the answers to these questions and every other question you can think of about the 266 popes.
Customer comments
| Author/Date | Rating | Comment |
| --- | --- | --- |