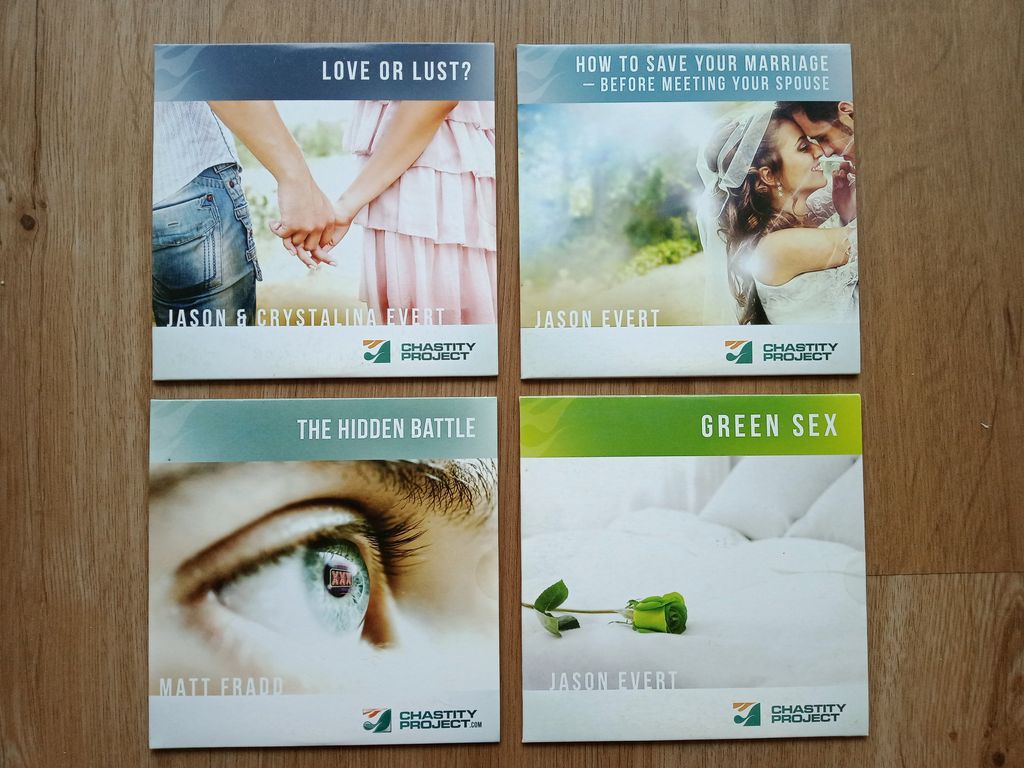 4 CDs Combo: Love vs Lust + Green Sex + The Hidden Battle + How to Save Your Marriage Before Meeting Your Spouse
Special ! 4 CDs for rm 49
This combo is eligible for Free Shipping within Malaysia
1. Love vs Lust
by Jason and Crystalina Evert
Why save sex for marriage?
Scare tactics, guilt trips, and teen pregnancy rates don't inspire anyone to love. Discover the difference between love and lust while getting straight answers about dating, relationships, and sexual purity.
2. How to Save Your Marriage Before Meeting Your Spouse
by Jason Evert
Can you divorce-proof a marriage before it begins?
Marriage preparation doesn't start with the engagement. To build the foundation for lasting love, learn what to do before saying "I do."
3. The Hidden Battle
by Matt Fradd
Is it possible to break free from porn? Conquering the habit of lust isn't merely a decision. It's a lifestyle. Arm yourself with the weapons needed to win the hidden battle.
4. Green Sex
by Jason Evert
First comes love. Then comes marriage. Then what?
If sex is natural, why are we so eager to make it artificial? Find out how God's plan for human sexuality is good for your body and good for your soul.
Customer comments
| Author/Date | Rating | Comment |
| --- | --- | --- |