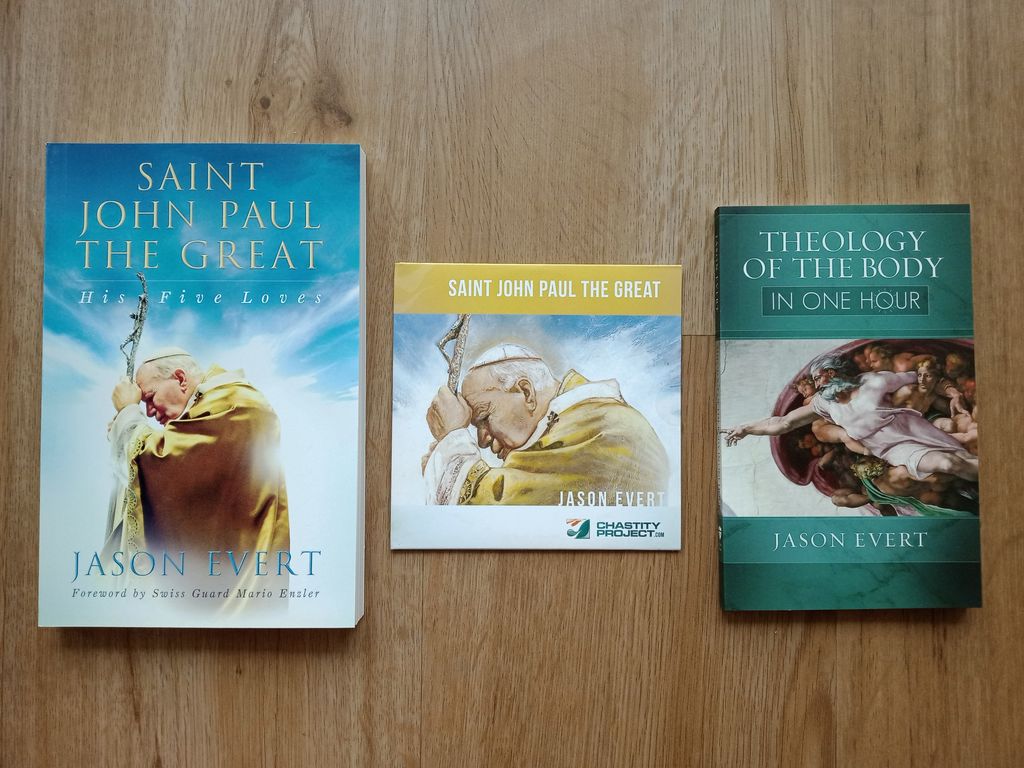 JP2 TOB Combo : Saint John Paul the Great Book + CD & Theology of the Body in One Hour booklet
Free shipping within Malaysia
Saint John Paul the Great Book + CD

Although there are countless ways to study Saint John Paul the Great, the most direct route is by entering the man's heart. Discover the five greatest loves of Saint John Paul II, through remarkable unpublished stories about him from bishops, priests, his students, Swiss Guards, and others. Mining through a mountain of papal resources, Jason Evert has uncovered the gems and now presents the Church a treasure chest brimming with the jewels of the saint's life.
Theology of the Body in 1 Hour booklet
Today's sexual confusion is not caused because the world glorifies sexuality, but because the world fails to see its glory.
Through his Theology of the Body, St. John Paul II unveiled the beauty of God's plan for human love. In 60 minutes, discover how the human body—in its masculinity and femininity—reveals who we are and how we are called to live.
Customer comments
| Author/Date | Rating | Comment |
| --- | --- | --- |