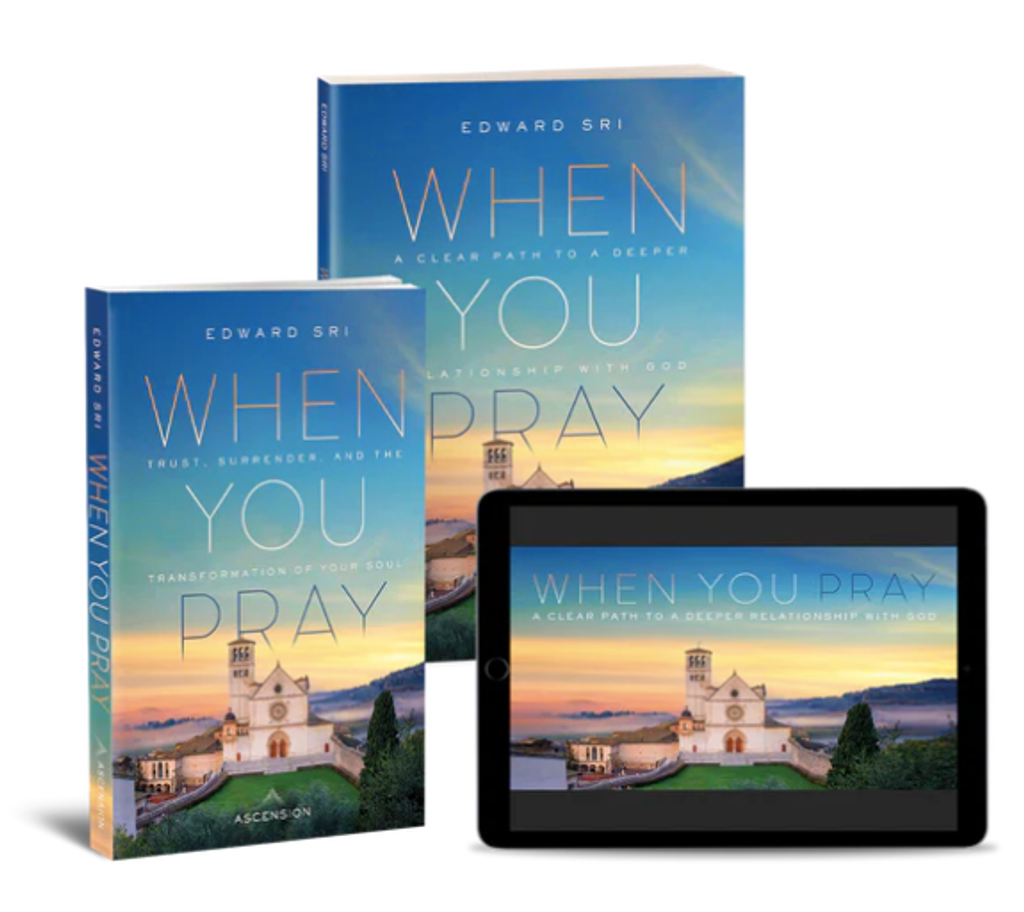 When You Pray: A Clear Path to a Deeper Relationship with God, Study Set with Digital Access (Preorder)
This is a preorder item. Kindly check delivery dates with us before ordering.
Cultivate a Rich and Lasting Prayer Life
Do you ever hear Catholics talk about prayer but feel like you can't relate?
You know prayer is important, but you still find it challenging. Perhaps it's hard to find time to pray, or you're unsure what to do when you do pray. Or maybe you feel restless and distracted and don't feel close to God.
You might struggle to trust God and surrender to his will. Or maybe you feel discouraged by your many weaknesses and your inability to overcome them. Ultimately, you worry that what you're doing in prayer isn't "working," because you aren't seeing major changes in your life.
If you have any of these feelings, you are not alone. Many of the saints had similar ones. Even the saints struggled in prayer, had complicated problems, and made mistakes. They were like us. But each time they fell, they got up again and learned to rely more on God's grace. And eventually they were changed.
What God did in countless saints, he wants to do in ordinary people like us. And that's what this study is about: the journey God wants to take us on in our prayer life.
Inspired by the real example of the saints, we will learn how to pray with the same consistency, trust, peace, and passion that led to deep transformation in their souls. When You Pray: A Clear Path to a Deeper Relationship with God will help you begin your journey of prayer, rejuvenate your prayer life, and strengthen your relationship with God so that you can give God your entire heart.
This Study Set includes:
The Full-Color When You Pray Workbook –

Provides session overviews, home reading assignments, engaging study questions, responses, and talk notes for the video presentations.

The When You Pray Book – Offers guidance on trust, surrender, and the transformation of your soul.

Online Access for One Year –

Immediate access to the seven study videos and the online workbook.
This Study Set is essential for each participant and leader in a study group and for individuals who wish to do the study on their own. If you wish to lead a small group but would also like the DVDs, we recommend you purchase the When You Pray Starter Pack.
Customer comments
| Author/Date | Rating | Comment |
| --- | --- | --- |