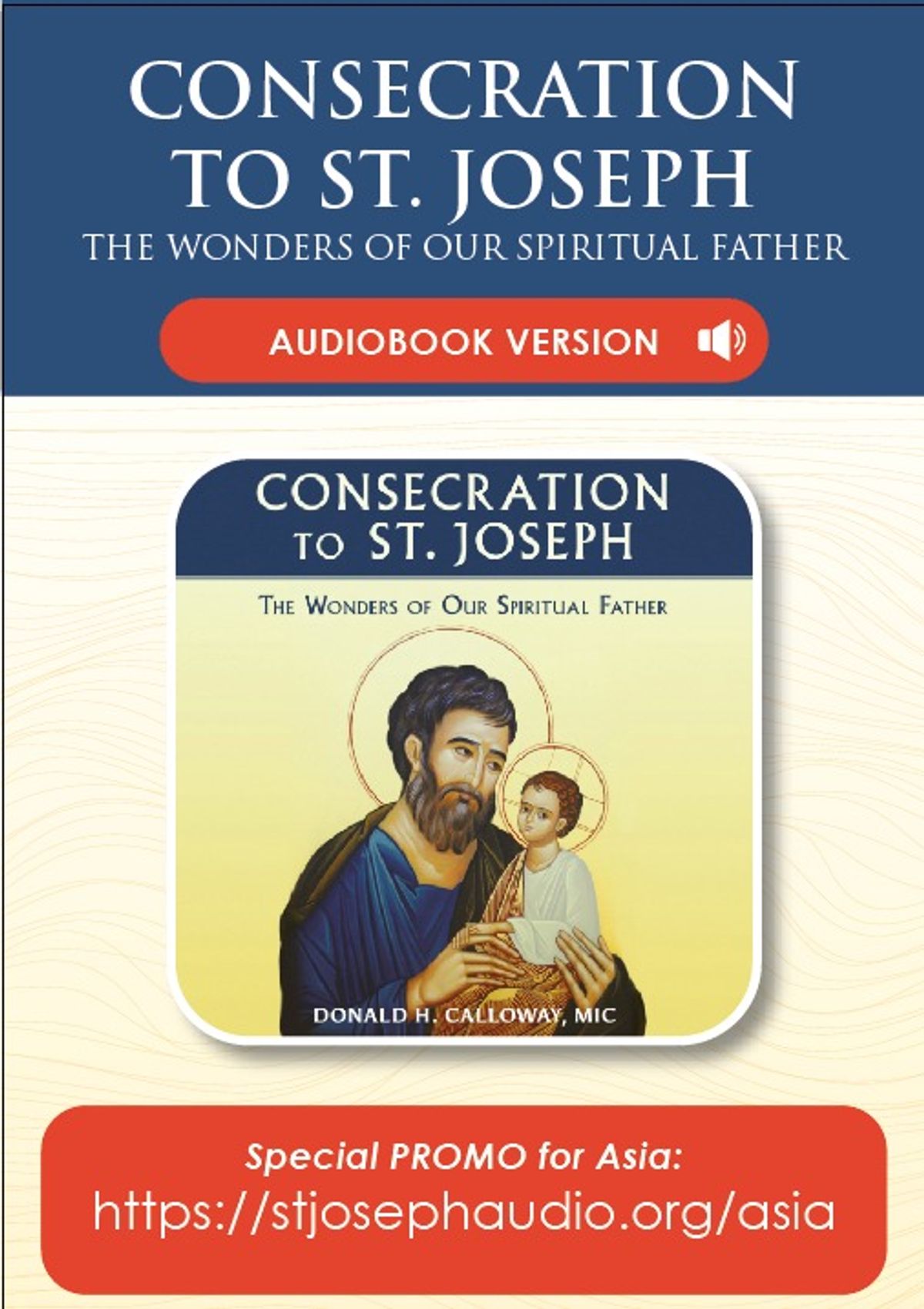 Consecration to St Joseph Audiobook is available now!
Last December, Pope Francis declared a Year of St Joseph for the Universal Church.

In conjunction with the upcoming largest, worldwide consecration to St Joseph starting on Feb 15th,
there is a special introductory price for Malaysia: only RM 29.95 !
(Retail price USD 19.95 , approx. RM 82)

Please visit https://stjosephaudio.org/asia and sign up today.
This offer is for a limited time only.
Don't miss it and please share with everyone.